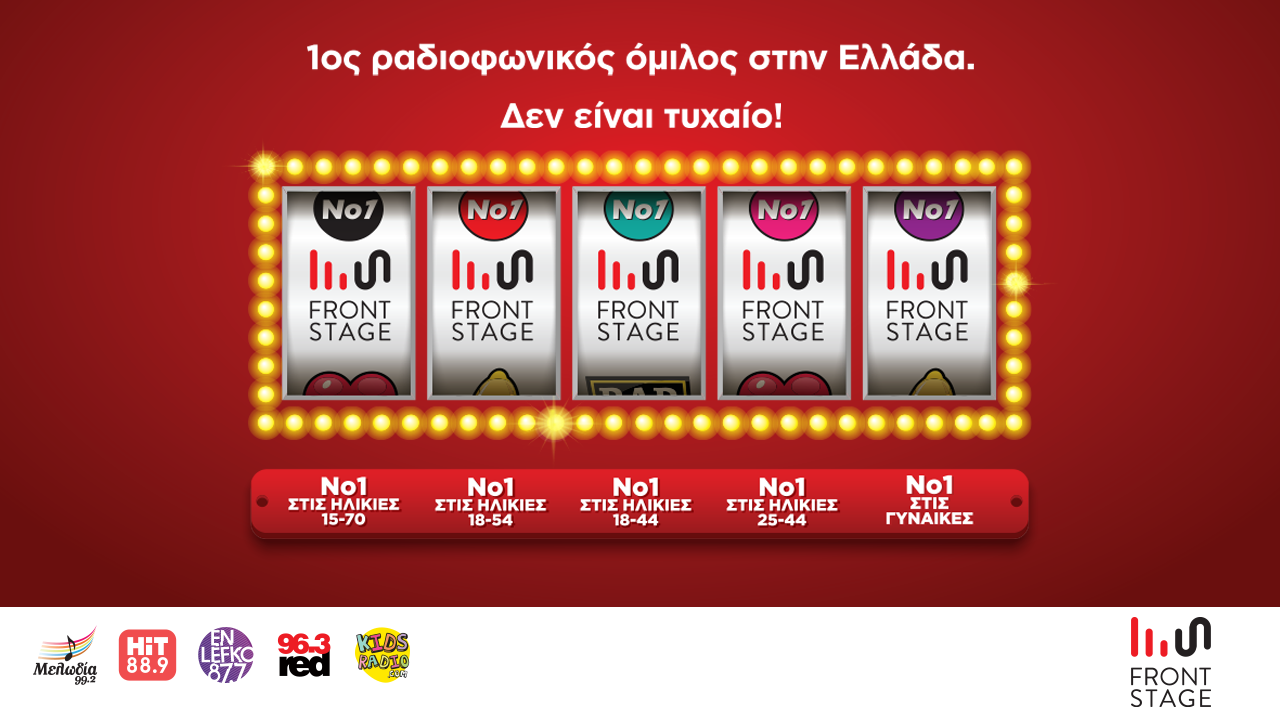 Frontstage Entertainment is the number 1 radio broadcaster in Greece!
Frontstage Entertainment remains the first radio group in Greece among the total radio listeners (15-70), according to the latest figures from the radio audience survey.
Moreover, it is the first radio group among the specific commercial age audiences 18 - 54, 18 - 44, 25 - 44, as well as women.
IT IS NOT A COINCIDENCE!
Η Frontstage Entertainment, σύμφωνα με τα πιο πρόσφατα στοιχεία από την έρευνα ακροαματικότητας ραδιοφωνικών σταθμών, παραμένει πρώτος ραδιοφωνικός όμιλος στην Ελλάδα στο σύνολο των ακροατών ραδιοφώνου (15-70).
Επιπλέον, είναι πρώτος ραδιοφωνικός όμιλος και στα πιο ειδικά εμπορικά ηλικιακά κοινά 18 - 54, 18 - 44, 25 - 44 αλλά και στις γυναίκες.
ΔEN EINAI TYXAIO!