Frontstage consistently ranks as the top radio broadcaster in Greece, with 32,7% of listeners tuning in daily.
Our stations have unparalleled audience reach across demographic and psychographic groups. The resulting combination of all stations ranks Frontstage firmly in the first place among radio broadcasting groups in Greece.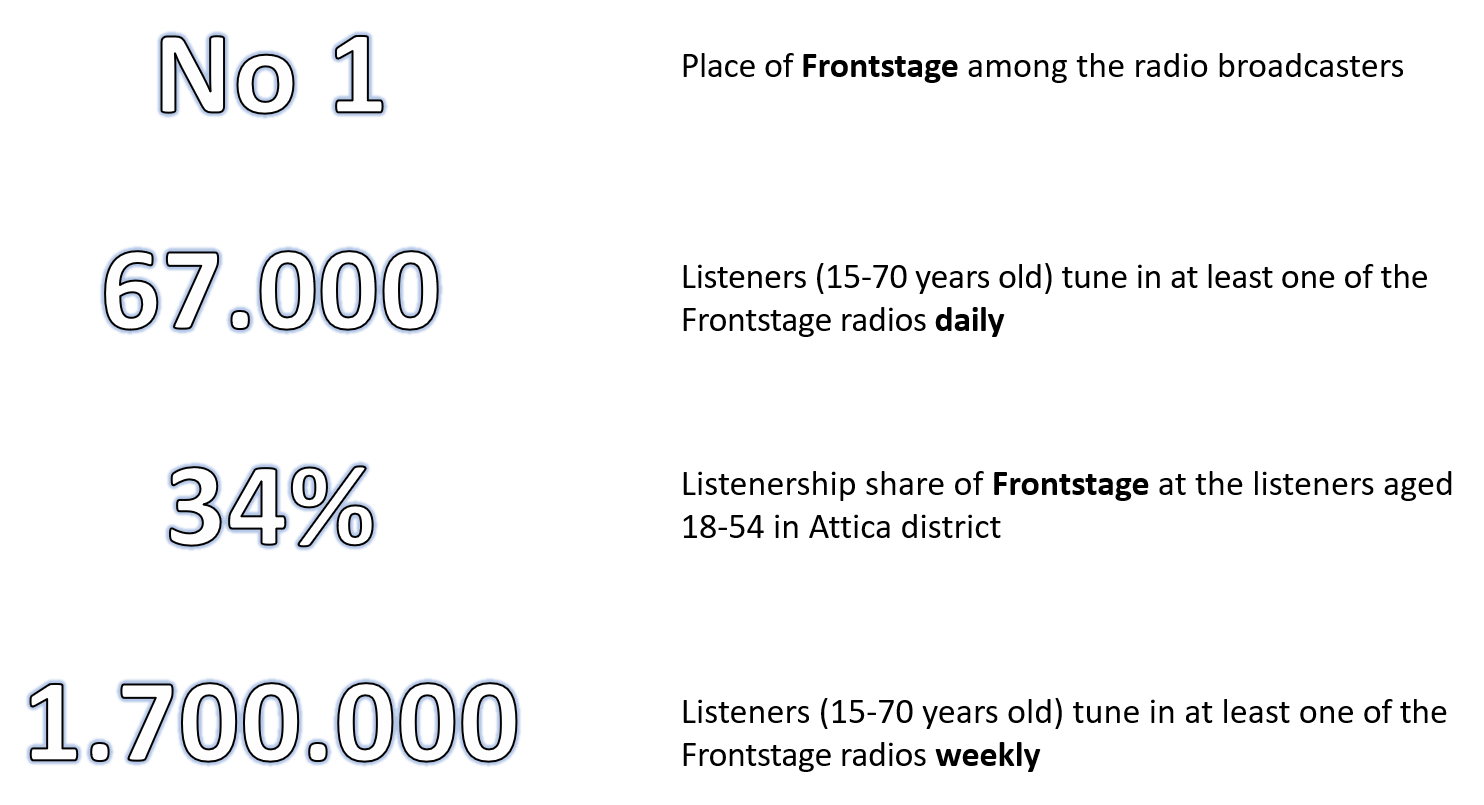 Data from the radio audience measurement survey conducted by MRB & Global Link on behalf of AEMAR (10/1/2021 - 12/12/2022)
In addition to the high quantitative data of the Frontstage stations, advertisers can also take advantage of the qualitative elements that characterize the environment of our stations, as well as the creative communication options for their products.
If you are interested in:
promoting your products through Frontstage radio stations and other advertising channels

Parties & Dj Set

Podcast & Spot Production

Video & Vodcast Production

Music & cultural event Production

Corporate event Production
Contact us at +30 213 0700 801, through email at [email protected] or find us here.
Explore more: